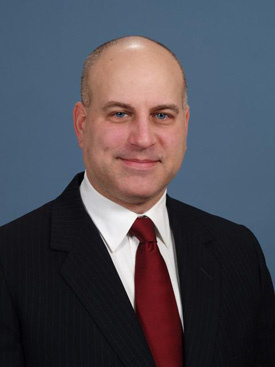 Attorney Brian Jonathan Petula, Founder
I have practiced law since 1994. However, I've spent much of my career also building high growth businesses that leveraged technology and information to empower people. I believe the best attorneys focus on preventing conflict, building value and treating each client exactly the way I would want to be treated.
Much of my legal career has been coupled with my direct experience building businesses that exposed me to large networks of practical knowledge. For example, as an owner and publisher of North Carolina Entrepreneur Magazine, I interviewed and consulted with successful high growth companies, investors, banks, politicians, etc. across the State. My editorial board included a former Governor, deans from all the major MBA programs in NC, the founder of The Center for Creative Leadership, leading small business accountants and lawyers. I've had the unique opportunity to intimately study hundreds of leaders building very successful organizations. To this day, I am passionate about helping entrepreneurs, especially young/student entrepreneurs. I deeply admire "builders" and innovators trying to make this world a better place!
As a co-founder of e-commerce and education companies, I was responsible for helping raise over $75 million from private, institutional and public investors such as Wells Fargo, Dell, Office Depot, American Express, TL Ventures, Draper Fisher Jurvetson, Ben Franklin Technology Partners. I designed, built and managed one of the largest online advertising and e-commerce networks reaching over 2 million small business owners. I've lead business development and the legal work on scores of multimedia, joint product development and other strategic alliance projects. One outstanding content partner provided me with access to every self-help publication and software product in their portfolio (Nolo Press). I've also lobbied extensively before many Pennsylvania/federal legislators, administrative agencies and other political entities.
So, when I consult with you about forming a business, an investor agreement, business succession, estate planning, lease agreements, leveraging intellectual property, employee law, etc. – I can draw on my personal experience about what worked well . . . or not!
Finally, I've also had the great honor of teaching undergraduate/graduate business law, communications law, entrepreneurship and digital marketing as Assistant Professor (Marywood University 2006-2012). While teaching "fulltime," I spent more time doing pro bono and consumer law. I do view helping people benefit from equal and fair treatment under the law as a calling/responsibility.
Credentials:
Admitted to practice before the Pennsylvania Supreme Court & the US District Court for the Middle District of Pennsylvania
American & Pennsylvania Bar Association
Panel Attorney for the Aircraft Owners & Pilots Association
Wake Forest University, Juris Doctor/MBA (1994)
Lehigh University, BA Government, Minors in Sociology and Law (1988)
Institute for Educational Leadership, Fellow (2004)
Other Tidbits:
Proud Pennsylvania Freemason – Scottish Rite, York Rite, Shriner (Shepherd)
Paul Harris Fellow – Rotary International
Honorary Life Member of the PA PTA
Life Member of Net Impact
Eagle Scout – Former Boy Scout Commissioner
Volunteer EMT – National Registry Emergency Medical Technicians
Contact Information:
Crossover Law, PLLC
1143 Northern Blvd. #121
Clarks Summit, PA 18411
Ph: (570) 561-1080
Fax: (877) 815-6530
Skype: brian.petula
Map to Our Office: